Anytime we take Dottie out in public, her harness always attracts attention.
It's the Escape Artist Harness from Ultrapaws.com, and it's quite possibly the best $31.95 (plus shipping and handling) I've ever spent.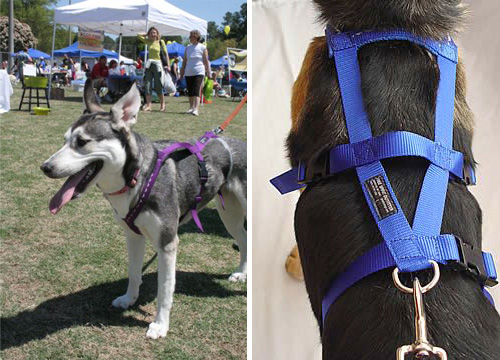 See, Dottie can slip pretty much any harness out there, but the Escape Artist truly lives up to its name. The special sauce here is the slip-proof rear belly band.
Resistance is futile.