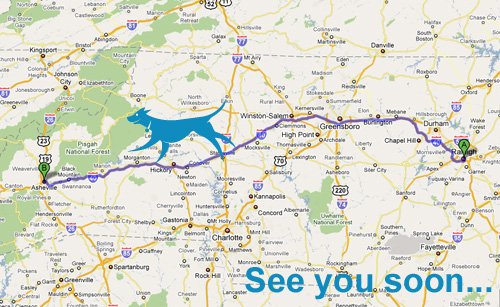 Hey, y'all! We're heading into the hills – or the mountains, really. Our little family is in the process of moving from Raleigh, NC to beautiful Asheville, NC, so I've got to take a little break from sniffin' out cool doggy stuff so we can get packed, moved, and unpacked.
Phetched will return to daily postings on Monday, December 7th — including a super-sweet grand-relaunching giveaway — so come on back, OK?
Comments are now closed.