All dog owners think their dogs are the cutest/prettiest/handsomest pups in the world. In that sense, I'm like most dog owners, except I'm clearly right. (Yeah, OK… so Dottie's not "classically beautiful." But there's something special there. Tyra would get it.)
Think your pup's got that something special? Thanks to The Baker's Dog pet bakery, you can give your pup the modeling career he deserves, with one- or half-pound bags of delicious fresh-baked, all-natural treats featuring your pup's mug on the label.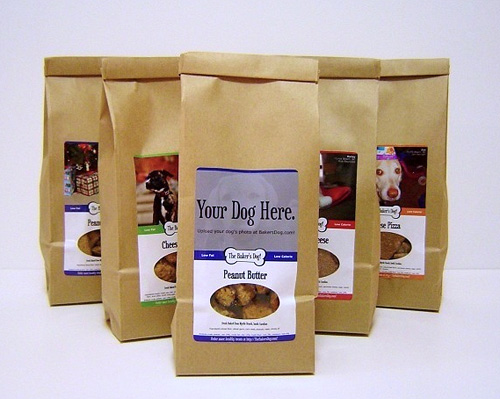 You can find simple instructions for uploading your photo and ordering your treats at The Baker's Dog web site.
While you're there, check out all the other yummy stuff for sale. Aren't these pretty?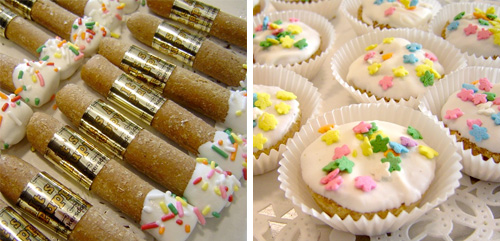 Comments are now closed.