So you like dogs, you like living green, and you like reading blogs, right? So you'd probably like a blog about living green with dogs, right? Yeeaahh, I thought so.
Head on over to the Raise a Green Dog blog and check it out. It's got all kinds of great tips on eco-friendly dog products and responsible, sustainable pet care.
Hey, if I can't make 'em good, I might as well try to make 'em green, right?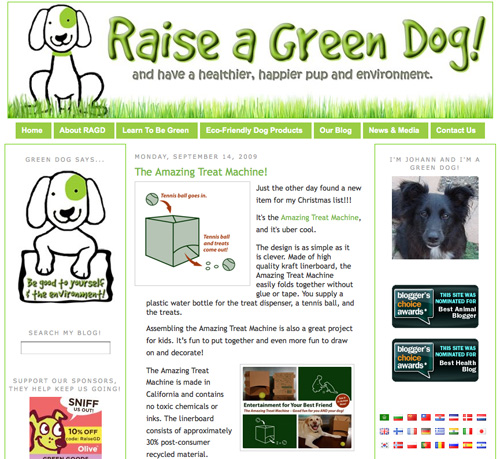 Comments are now closed.