What's your favorite thing about fall?
The growing chill in the air? Pumpkin muffins and corn mazes? The crackling of fallen leaves under your feet as you and Fido take an evening walk?
Yes, yes… that's all very nice. But let's not forget what fall is really about.
FOOTBALL.
Even your pooch can enjoy game day with the Tail Waggin' Tailgaters Party pack.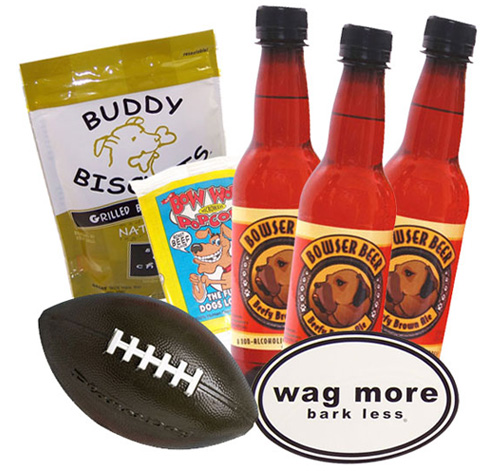 Fetch one for your four-legged football fan at Dogtoys.com.
Comments are now closed.