Take a gang of dogs (and a couple cats), a mysterious adventure story, award-winning writing and illustration, give it all a good shake, and what do you get?
You get Beasts of Burden, a new comic series (based on an Eisner Award-winning story) from writer Evan Dorkin and artist Jill Thompson, released today by Dark Horse. It's a beautifully illustrated friendship/mystery/horror/action/heroism tale replete with talking animals and butt-sniffin' jokes. Awesome.
This art? I love it. CHECK OUT THAT CREEPY SKULL IN THE BACKGROUND!! Watch out, pups!!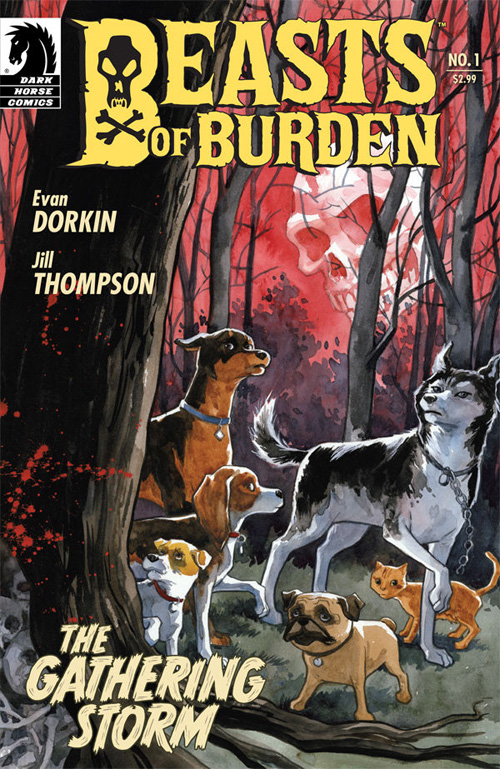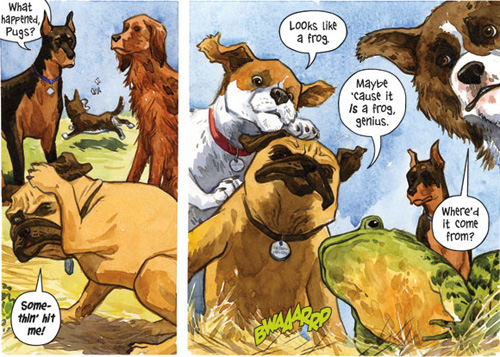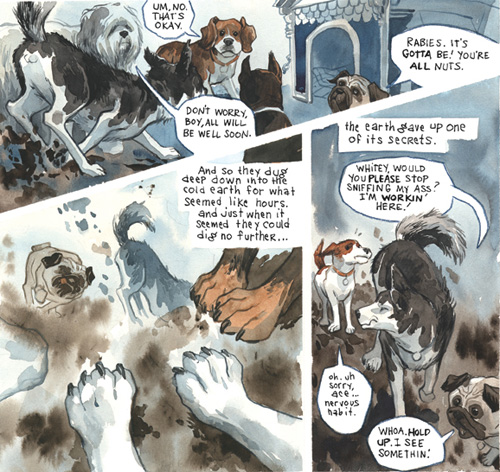 The adventures of Pugs, Red, Ace, Whitey and friends will continue with BoB #2-#4, available for pre-order now at Dark Horse.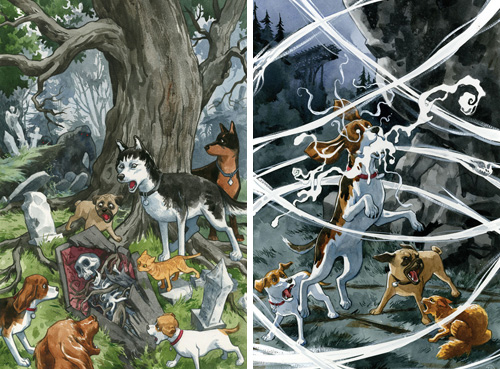 (Fetched via LittleBarkBook)
Comments are now closed.