Brace yourself.
You're about to be assaulted by cuteness.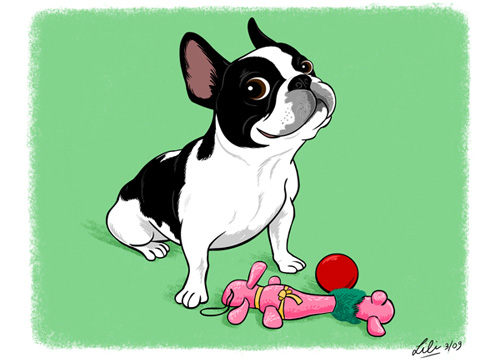 Los Angeles artist/animator/illustrator/dog lover Lili Chin creates ridiculously sweet commissioned drawings of dogs to raise money for Boston Buddies Southern California Boston Terrier Rescue and other rescue organizations. Using photos for reference and guidance, Lili draws essentially on her computer screen using a Wacom Cintiq pen and tablet.
Chin's drawings are so cute they make my face hurt. But in a good way.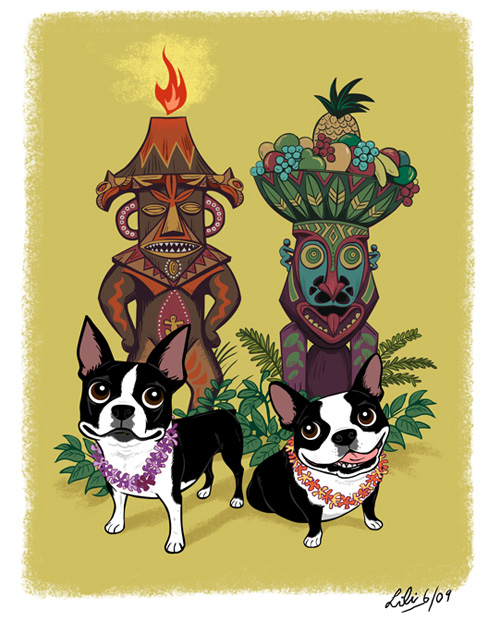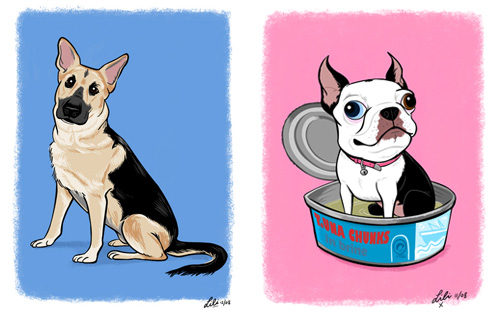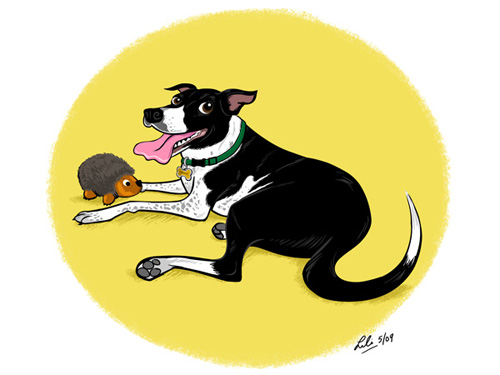 Lili has a blog dedicated to her fundraiser drawings, but you can also browse through her drawings on her flickr. For more information on commissioning drawings, check out Lili's blog.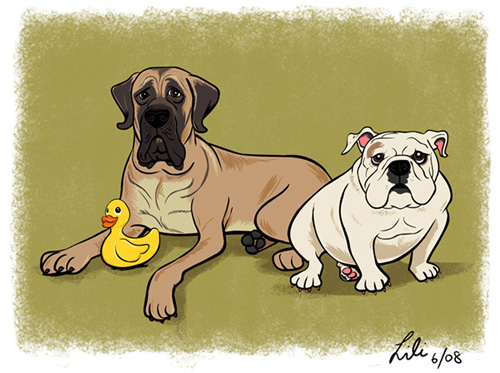 Comments are now closed.