UPDATE: This giveaway is now closed.
–
You know how much we love Lupine® collars and leads, right? So we're super excited about Lupine's new pattern for August, Woofstock! Woofstock is a 1″ pattern, and Lupine designed and named it with input from their Facebook fans. Pretty cool, right? It's just in time for Woodstock's 40th anniversary and a perfect complement to July's Peace Pup.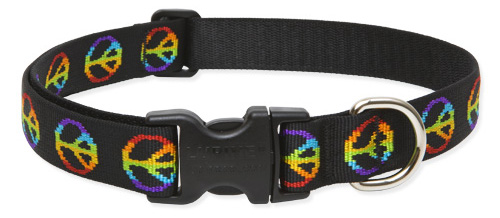 I'm also stoked about a couple other new products Lupine is offering, tagCLIP and Tag Silencers. Tag Silencers help muffle the sound of your dog's jingly-jangly bling (although I, personally, use that sound as a way to monitor the trouble my pups are getting into, like a little doggy trouble alarm), while tagCLIP makes it easy to switch out your pup's collar without wrecking your nails or your patience trying to switch over the tags.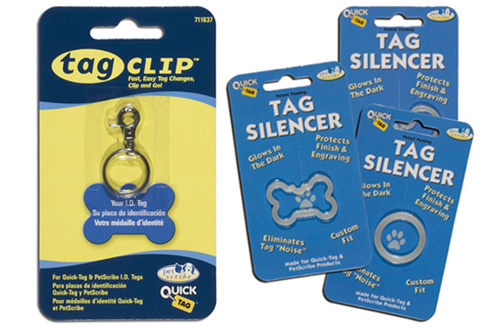 Find out more about Woofstock, tagCLIPs and Tag Silencers on Lupine's site (What's New).
* * * * * * * * * *
And now, dear readers, I'm beyond excited to announce to you THE AWESOMEST LUPINE GIVEAWAY IN HISTORY (well, at least in phetched's history). Lupine is giving away collar and lead sets to FIVE lucky phetched.com readers!! What?? Even if math's not your thing, you know thems are pretty good odds.
Want a chance to win a Lupine matching collar and lead set of your choosing? Here's how:
1. Go to Lupine's site and pick out the pattern and size you'd like to win.
2. Come back here and post a comment below telling us your pattern choice and why that's your pick. (Be sure to leave your correct email when you post. It won't be published publicly, but it's how we'll get in touch with you if you win.) Don't forget Lupine carries Martingale/combo style collars, too, in 3/4″ and 1″ sizes!
3. Cross your fingers until Sunday, August 9th, 10:00 p.m. Eastern time. That's when the contest will close and we'll draw FIVE lucky winners using random.org. Winners will be posted by Monday morning.
(4. Crossing your fingers not enough? For extra chances to win, Tweet or blog about this giveaway, and post a link to your tweet or blog in a separate comment field below. Your tweet needs to contain a link to this page and a mention of @phetched. Note: If your post doesn't show up right away, don't worry — sometimes links trigger the spam blocker, and you have to just wait a bit for your post to be approved.)
U.S. shipping addresses only, please, and one entry per person (except as covered by #4 above).
Good luck, everyone! And thanks to Lupine for this redonkulously sweet giveaway!
Comments are now closed.