Los Angeles pet photographer Grace Chon describes herself on her web site as a "crazy dog lady." Chon clearly has a way with dogs — her special touch and keen eye create photos brimming with personality, soulfulness, and love.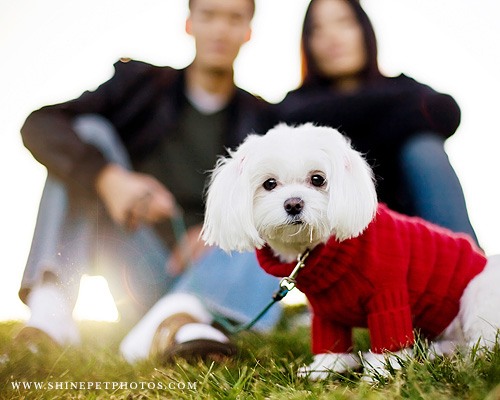 Chon formerly worked in advertising as a designer and art director but since 2008 has devoted her full-time efforts to her photography business, Shine Pet Photos. Already twice voted LA's best pet photographer, Chon's work has been nationally recognized, and chances are you've seen her photos before — in magazines such as The Bark (including the July/August 2009 cover shot) and as the official photographer for the 2009 World's Ugliest Dog Contest in Petaluma, CA (you know, the "big one").
Thus, I'm unbelievably excited that Chon kindly agreed to share some of her thoughts and experience with us here at phetched. Check out the interview, beneath the images.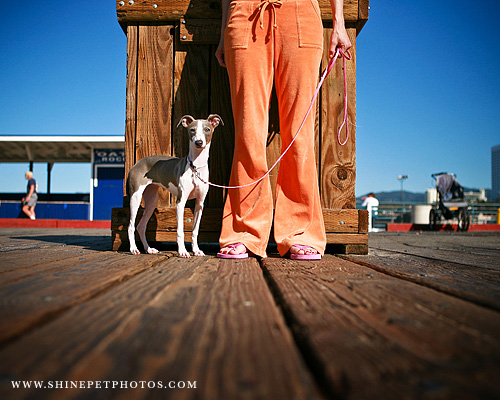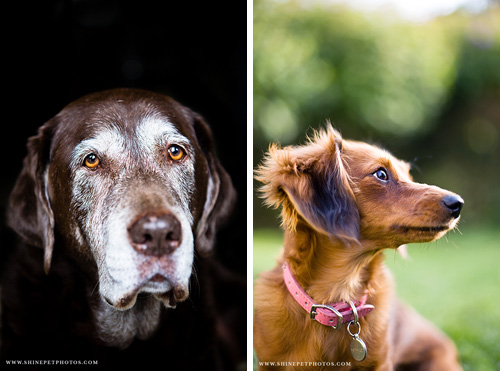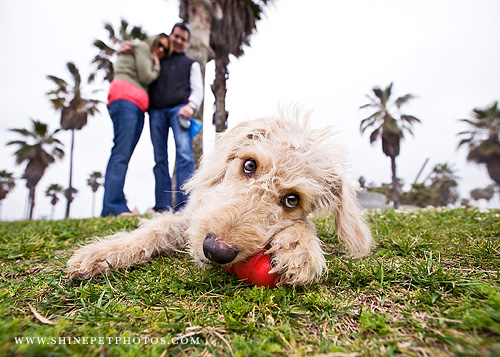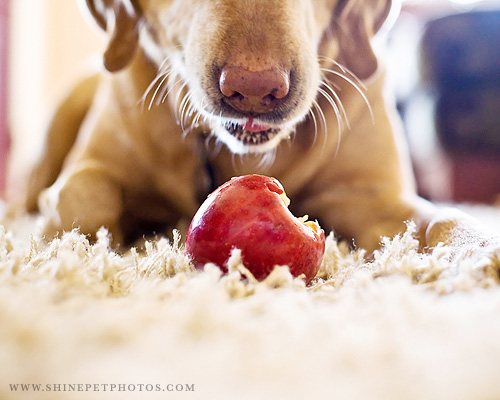 On your web site, you call yourself a "crazy dog lady." Can you tell us about your dogs?
I have 2 dogs – Maeby, who is a former street dog from Mexico, and Zoey, who is a stray puppy from Taiwan. I joke that I'm like the dog version of Angelina Jolie. I found Maeby in San Diego at a pet adoption fair. (Here's a link to Maeby's story on my blog.) When I was ready for a second dog, I turned to petfinder.com and found the sweetest little puppy who looked identical to Maeby and I knew she was the one- except it turned out she was in Taiwan. A rescue group there finds homes for their dogs in Seattle and San Francisco, and I was lucky enough to adopt Zoey even though I'm located in Los Angeles. I even went to Los Angeles International Airport to pick her up! (Photos here.) They are both my life and joy and the inspiration behind my dog photography.
On a typical shoot, what's in your gear bag?
I always have the same gear in my bag every shoot:
• Canon 5D Body
• Canon 50mm f/1.4
• Canon 16-35mm f/2.8
• Canon 24-70mm f/2.8
• Lots and lots of lens wipes, healthy treats, and fun variety of toys – yes, I consider snacks and toys gear!
You shoot with a candid, documentary style. How far do you go to plan out a shoot, versus just letting the shots happen as they may? Do you have preconceived ideas, at any point before or during a shoot, of a particular shot you want to achieve?
One of the things I love most about this job is that every shoot is COMPLETELY different – even if I've shot at the same location millions of times before, the clients are new. So I really don't go into a shoot with preconceived ideas or shots in mind. I let the clients, dogs, and the light and location dictate what kind of photos I take. The style of photography I take also completely depends on the dog's personality and I choose my lenses based on the kind of story I want to tell. That said, there are definitely some "signature shots" of mine that clients repeatedly request – like the shots of dogs by their owners feet, or shots of owners standing blurry in the background while their dog is in the extreme foreground. And I am always happy to oblige!
My Dottie is a natural-born model, while brooding Mingus seems to do everything in his power to avoid being photographed well. What do you do if a dog is particularly camera shy or uncooperative during a shoot?
With shy or uncooperative dogs, it just takes a lot more time, patience, and treats. Owners tend to get a little bit frustrated, but I always try to soothe them and the dogs by letting them know it's completely normal and okay. Animals are INCREDIBLE energy readers and can sense any anxiety or frustration immediately – so any frustration or anxiety from the owner only makes the problem worse. In the last year and a half of working with dogs, I've become really astute at reading my doggie clients – so I just try to relax, ease them into being comfortable with me and my camera, and just try to make the whole experience fun.
You obviously enjoy photographing dogs in a natural state, doing doggy things, versus in a studio or other contrived environment. I'm curious… how do you feel, generally, about dogs wearing clothes or costumes?
The reason I love shooting dogs in their natural state is because it allows me to capture photos that tell a story about the dog and their owner. While studio shots can be incredibly beautiful and allows you to hone in on the dog's expression, it seems a bit sterile to me and strips away so much from this story-telling opportunity. So I really have no problems with owners dressing up their dogs in clothes for our shoot, especially if this is something they love to do and enjoy. If it's meaningful, personal, and will help owners remember their dogs in the future, exactly as they are now, I'm all for it!
I personally love unique dog names. Can you remember dogs you've photographed with particularly funny or unique names?
Well, my dog's name certainly gets a lot of snickers and puzzled looks – her name is Maeby Fünke, named after a character from one of my favorite shows, Arrested Development.  One funny client dog name is Pabst, who was recently crowned the World's Ugliest Dog. His owner named him after Pabst Blue Ribbon because of his "bitter-beer face"! Another client named her chihuahua Poncherello, named after Erik Estrada's character on the TV show CHiPS.
It seems, in reading the biographical information on your blog, that it was dogs that helped really get you serious about photography in the first place (photographing your roommate's dogs when you first moved to LA). Why do you think dogs were such an inspiration for you, and why are dogs the primary subject you've stuck with, several years now down the road?
I've always, always loved animals. Growing up I was convinced I was going to be a vet – I've interned at the Philadelphia Zoo, shadowed a vet at his practice, and even received my undergraduate degree in Biology. Through a series of different turns in my life, I ended up as an art director in advertising instead. But my love for animals and especially dogs has always been there. It's incredible that I've been able to combine my passion for animals with my love for art and design. And I always tell people you have to photograph what you know and love because photography is a passionate, emotional art form. And what the photographer feels is what's captured in the camera. When I had to hire photographers in my days as an art director at an ad agency, I looked for photographers that really knew their subject and could shoot it well. I would never hire a a food photographer to shoot cars. The same thing applies to me and my own career – I'm fiercely passionate about dogs, about capturing their bond with their owners, and have no plans to shoot anything else!
—
Isn't she great?
If you want to see more photos Grace took of Pabst, the World's Ugliest Dog, check out her blog post here, and be sure to check out more of Chon's portfolio on her web site.
Tags: blogs, Interviews, photography
Comments are now closed.