My super talented friend Jen sent me a link to a lovely little blog called the b-line with quick and easy directions for these awesome DIY pet pouches.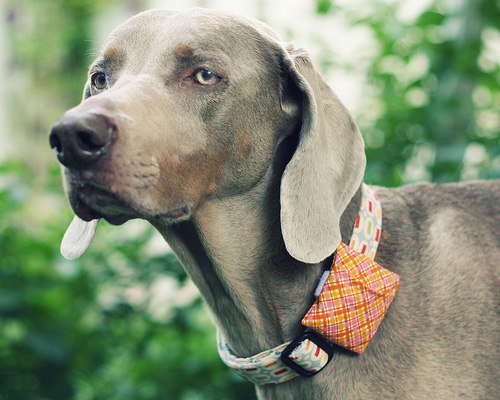 The pouches slide easily on your pup's collar to carry a poop bag, a housekey, an ID card, a couple bucks, etc. on your walk. Brilliant, huh?
The directions are super easy and are all right here.
(You can find more of the b-line's handmade goodies in her charming Etsy shop. And my friend Jen? Her gorgeous jewelry can be found on Etsy, too. And the collar the Weim's modeling in the photo? It's also from Etsy… one of my favorite shops to peruse, Lucky Fiona.)
Have a great weekend!
(Photo credit: the b-line)
Comments are now closed.